Welcome
to White City
Central Working White City
80 Wood Lane, London
W12 0BZ
Get directions
In partnership with the wonderful Imperial College Think Space, our incredible White City location offers flexible workspaces featuring light and spacious offices and facilities designed to support businesses of all sizes - from young start-ups and fast-growth companies to established biotech and scientific research organisations. Situated next to the well-connected Westway and plenty of tubes lines, as well as the Westfield Shopping Centre, this Central Working site is the place to stay 'business-connected'.
Book a tour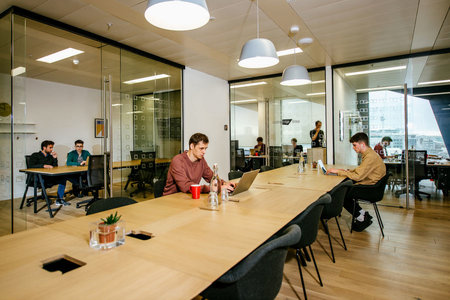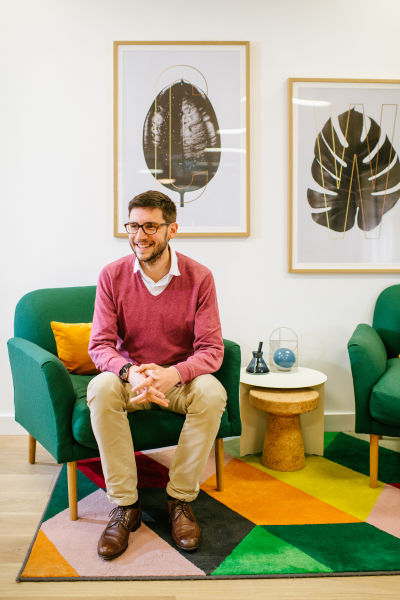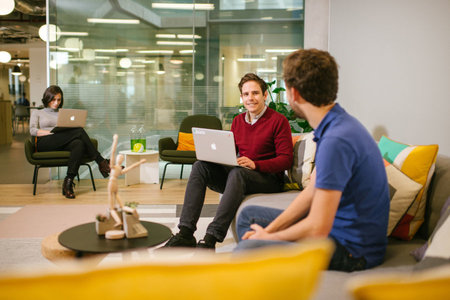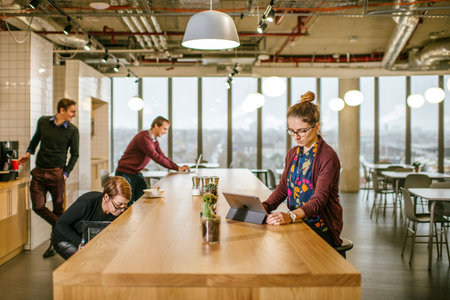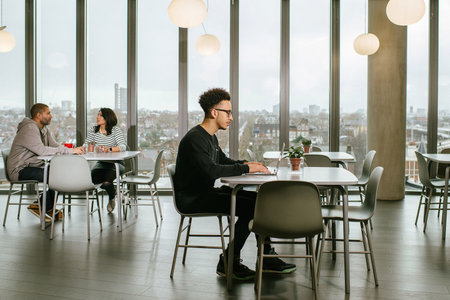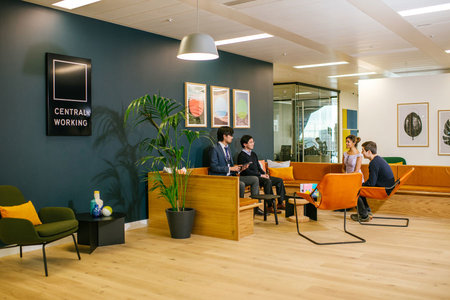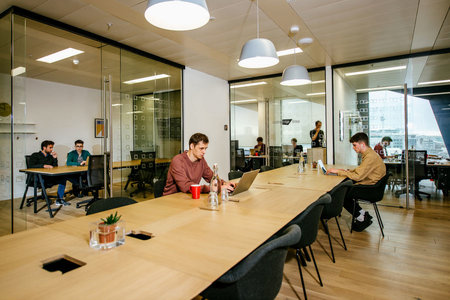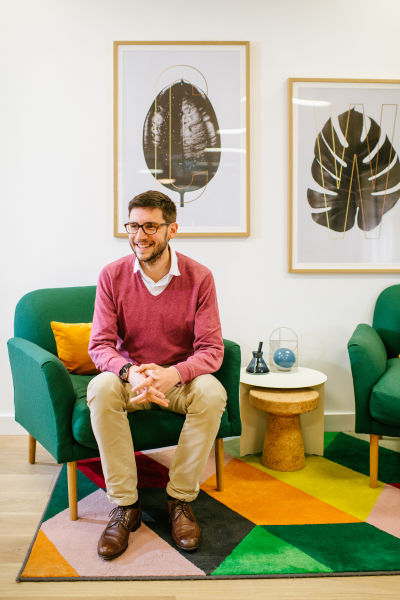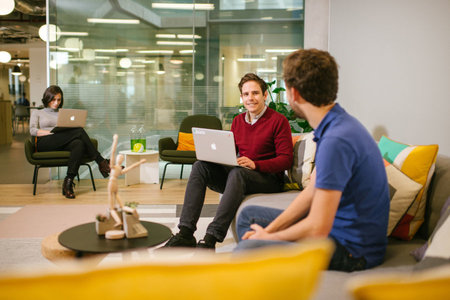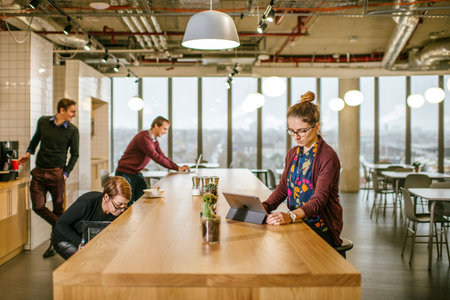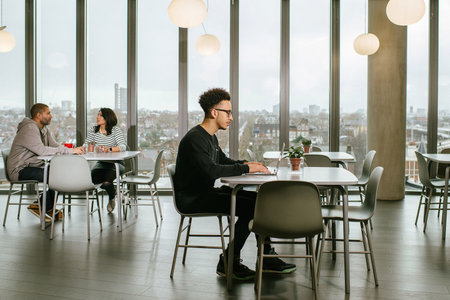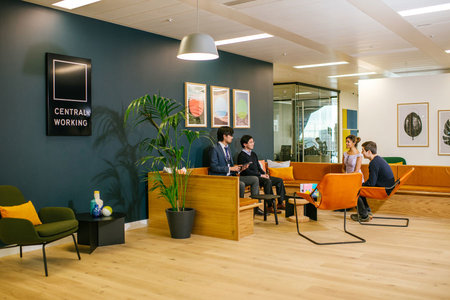 Features
WiFi & printing
Meeting rooms
Comfortable breakout spaces
Shared workspace
Large cafeteria-style kitchen
Bean to cup coffee & tea selection
Kitchen facilities
24hrs access & security
Showers & bike storage
On-site café & restaurant
Private phone booths
On-site reception
Membership & Offices
Drop in - co-working
Resident - dedicated desk
From 3 person to 50 person private offices
Local area
Central Working takes care of your workspace, but to make it easier for you to look after yourselves, we've hunted around to find deals, offers and discounts for our members within the local community.
Fitness First
Just opposite the lively Westfield Shopping centre, you'll find the friendly and welcoming Fitness First gym. As a Central Working member, you can enjoy great Joining discounts - enough to get you excited and on the move!
First Floor, West 12 Shopping Centre, London W12 8PP
Barry's Bootcamp
With several London locations to choose from and 10% off when you book 10 classes, we're running out of excuses not to go.
163 Euston Road, NW1 2BH
Apple Store
Those kind Californians have given all Central Working members a 10% discount on any computer products, with a minimum spend of £200.
235 Regent Street London, W1B 2EL
Zip Car
Enjoy a year of free membership and get easy access to vans and cars conveniently located around the Central Working Victoria site. Very handy for those drives in and out of town, or even for a cheeky weekend getaway.
SW1W 9PY
ThinAir Water has been based at Central Working White City since May18. Central Working provides the perfect office environment and culture for scaling businesses. Their personalised, tailored and supportive approach has significantly enhanced the development of our company enabling us to provide internship opportunities for students and expand our core team. In addition to the high-quality office space, they provide connections and exhibiting opportunities to help propel your business. Overall, the personalised approach, friendly and loving environment is one that every startup should have the pleasure of experiencing.
Jonathan Risely
The Co-Working Space at the Translation and Innovation Hub is one of the best working environments I've experienced. The staff are supportive and always giving off good vibes. The people working there are friendly and open to meet others so it's well worth exploring if anyone's looking for an office space that's conducive to productivity. Management are entrepreneurially driven so there are always opportunities to think of new and exciting ways to collaborate and get your brand/product out there.
Grant Dudson
I have spent the past five months in Central Working, White City which was my first experience of a co-working environment. I cannot praise the Central Working staff here enough as they have been tireless in ensuring that the working environment is conducive to all of the many varied businesses operating in these comfortable and modern offices. Any requests for additional space - for a short conference or due to increased staffing - are always dealt with professionally and efficiently with a minimum of fuss. All other facilities based issues are normally fixed before anyone is even aware of them. The offices, themselves, are suitable for everything from multi-nationals to small start-ups. Despite a large number of different businesses situated here, there are few distractions. The shared areas are kept scrupulously clean and tidy and provide opportunities to meet and chat to people with a large variety of expertise and experience. This allows all the companies here to interact - both professionally and socially (due to the events organised by the CW staff) - with people from a wide range of disciplines, helping them grow their businesses, make productive contacts and generally operate in a better environment. For anyone who is looking for additional space - whether long or short term - I can heartily recommend Central Working in White City.
Russel Landy
We were originally based at Central Working City since March, 2016 and moved to the White City site in November 2017. Central Working staff are charmingly professional as clearly reflected by Julie and her team. They make every effort to introduce us to other companies and individuals within their entire ecosystem, which is unusual for a co-working company but quite invaluable. To this end, their social events are frequent and good places for networking. Central Working White City has a relatively large number Med Tech companies, such as ours, and the environment is very stylish and friendly. Moreover, being part of the Imperial College Incubator enables us to use a co-working laboratory space in the basement, which would be impossible elsewhere in London. I recommend Central Working in general and this site in particular without reservation and thank them for their excellent service.
Omer Casher
If you think White City is the right place for your businessGet in touch